Technical information from monitoring your construction sites can be accessed directly on the field through our Smartphone-dedicated software. Our platform is accessible on the "cloud".
Technical summary of the construction site with Smartphone
Get information at source in the field!
Our software installs on your mobile telephone,synchronising with your Extranet to access your construction sites. Therefore, all you have to do is to select a construction site to start accessing information: taking photos, sorting photos and optional audio commentaries (dictaphone function).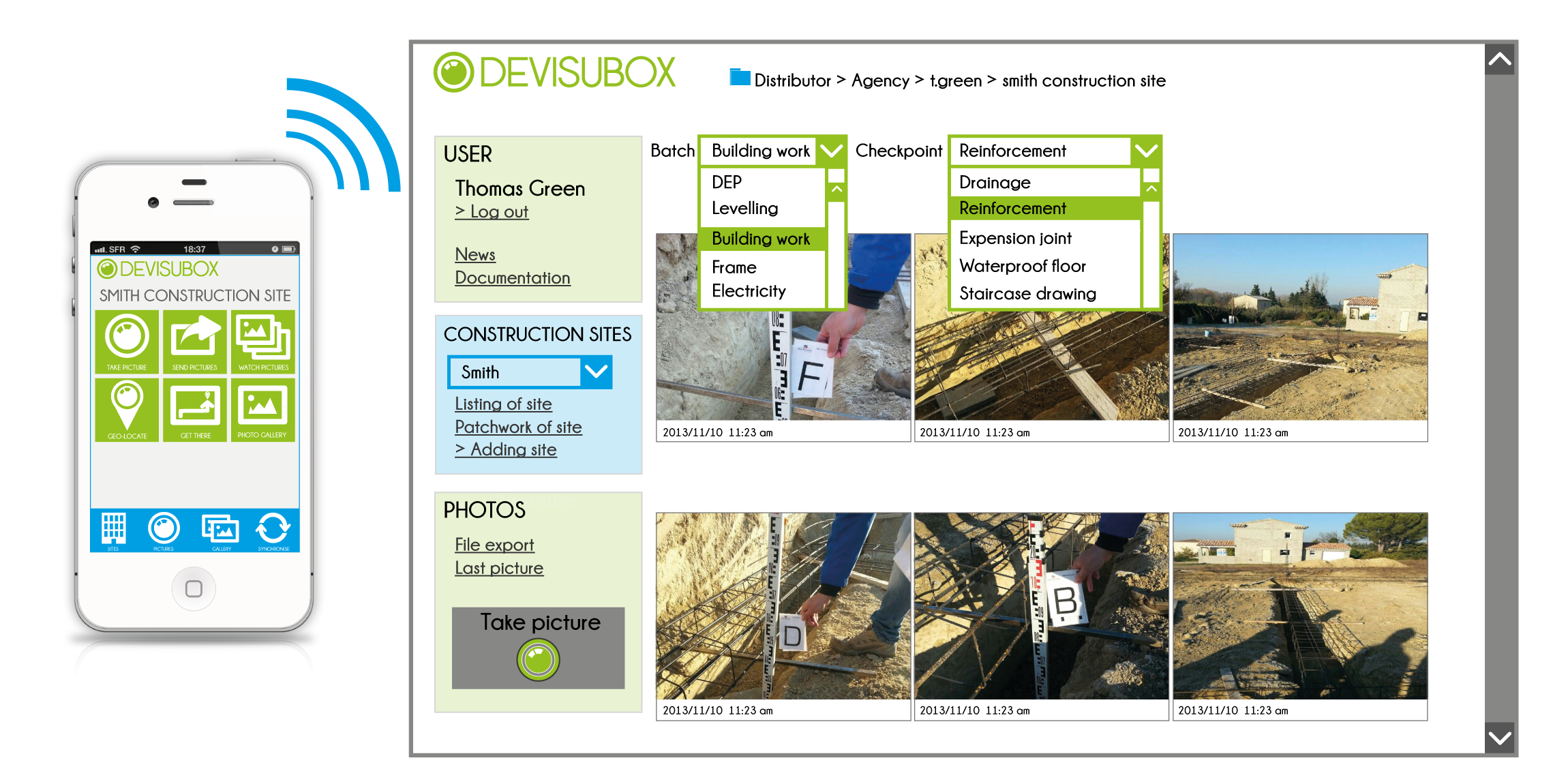 Photos and information are entered with real ease: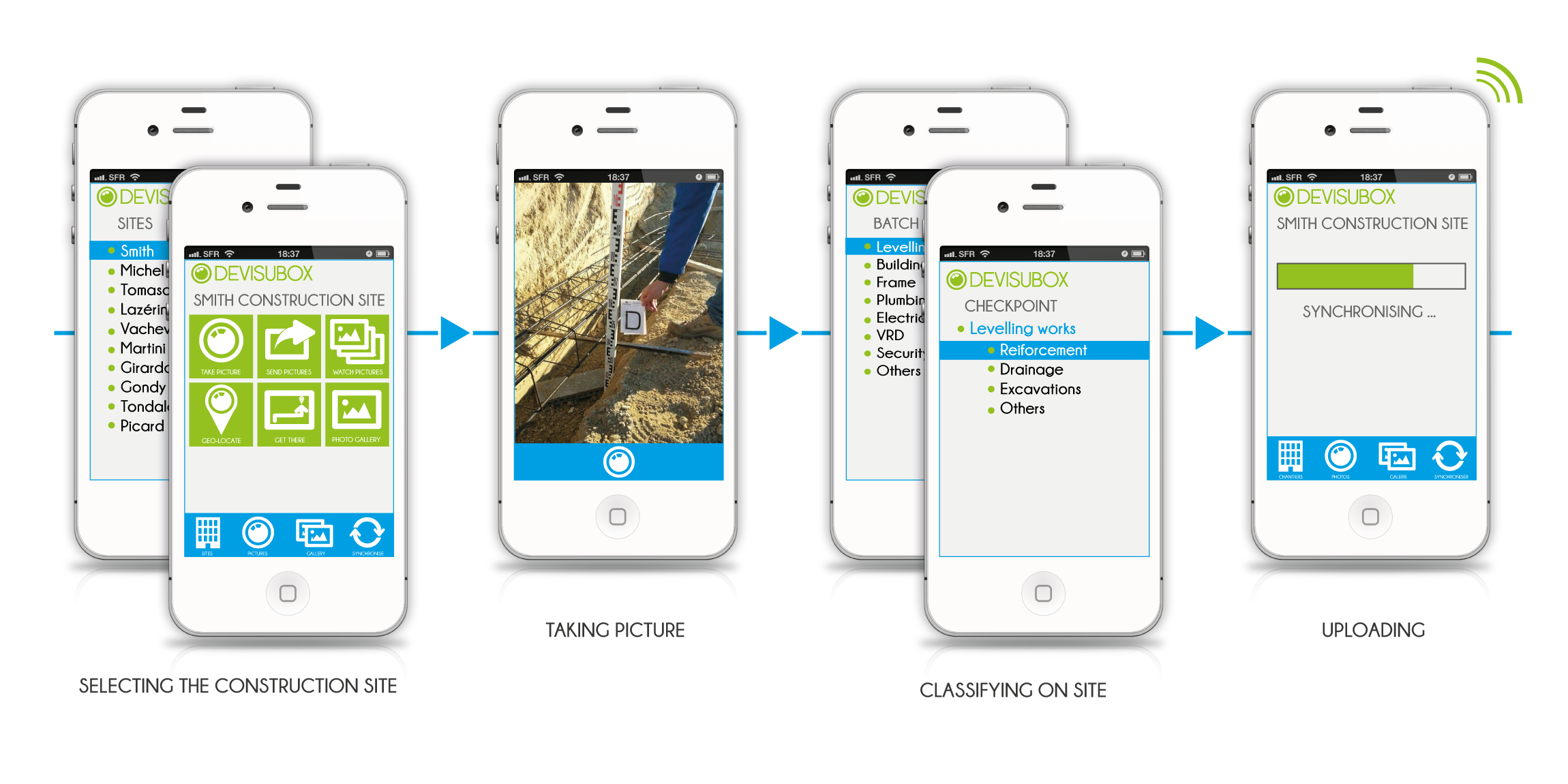 Sorting sections are configurable. You can, for example, choose to sort by batch (masonry, plumbing…), then specify a test point (iron framework of foundations…).
By default, photos are for internal use, but it is also possible, by a single click on the telephone to send them to your clients or to your partners (insurers, design offices, suppliers).
---
Management of technical information of construction sites on the Devisubox platform
Photos taken are accessible on the interface with technical filters, accessible in accordance with levels of user rights (partners, subcontractors, teams):