We have developed the DVTE software: Devisubox Timelapse Editor.
This software is designed to work with our Photo box, perfect for time lapse use. Manage your projects with hundreds of thousands of photos (approx 500 photos per day) with this ultra-efficient tool. Get access to terabytes of photos immediately. Use our add-on to the online photo consultation platform.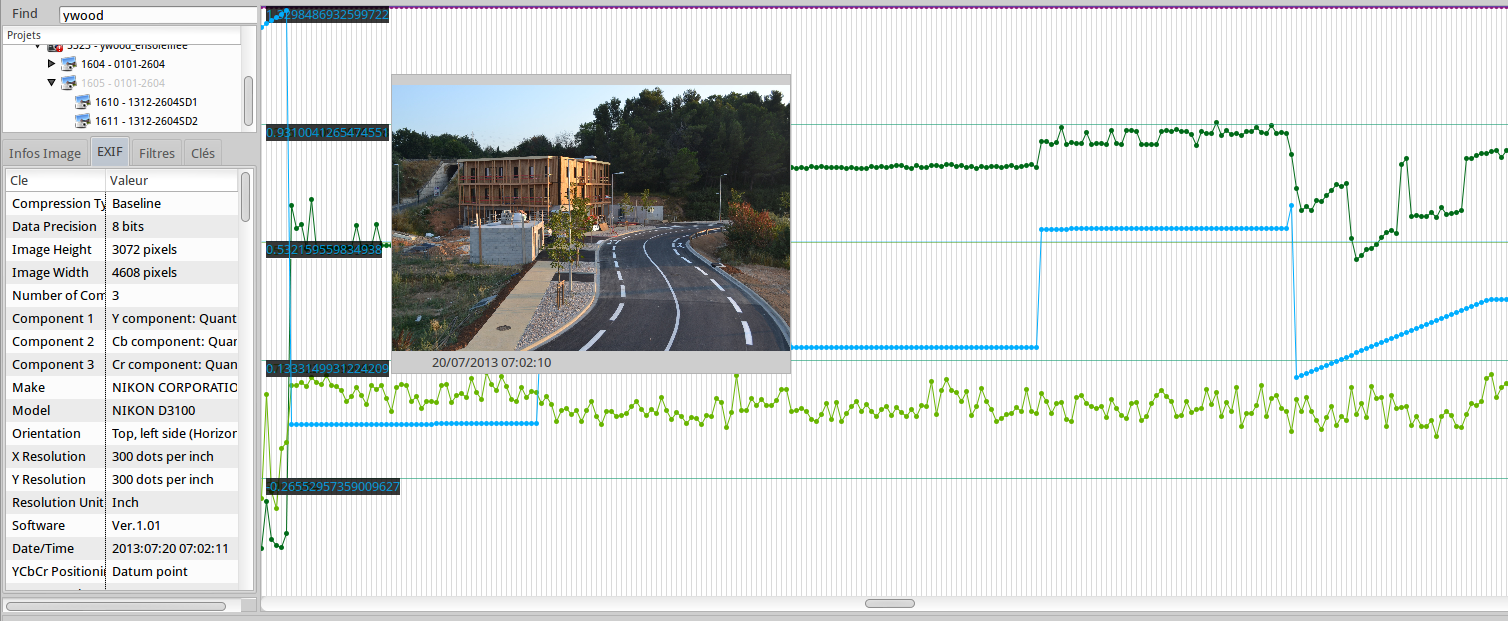 The software analyses photos and their percentage rating in accordance with numerous criteria:
weather, light, exposure, aesthetics
, …
These criteria then allow to select photos in accordance with different copies. For example, to delete all the photos when it is raining, or to keep all the photos which have the same sunlight exposure.
Certain criteria relate to neighbouring photos. So, it is possible to determine the coherence of a photo in a sequence: Timelapse Editor will automatically eliminate a photo which has a shadow from the clouds in a series of photos without a shadow.
We also calculate the rate of change between each photo, identifying the most interesting scenes for a film montage.
The software is also capable of automatically cropping the map of the photo by an analysis of its content. So, vibrations from the box's fixing support are offset and the image is perfectly stabilised.
The software allows the editing of scenes from an key image concept: definition of zoom and movement levels, speeds of assembly and transition between the frames.
The Timelapse Editor software is not currently commercialised. It is used by the network of professional editors associated with Devisubox.
See also: